We The People White House Petition to Repeal ObamaCare
Hat Tip to Verum Serum for finding and promoting a petition to Repeal the Patient Protection and Affordable Care Act.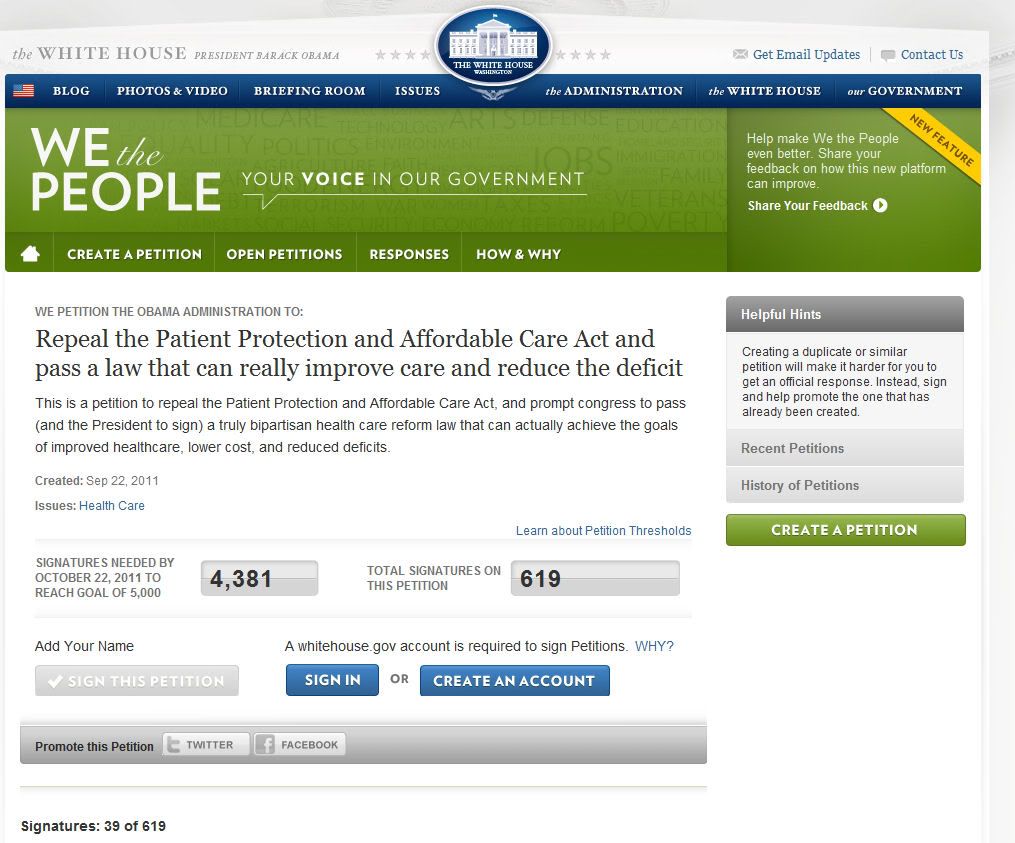 Please note: You must register an email address in order to sign the petition. It is easy to create a throwaway account if you do not want your email littered with BO announcements.
Share this petition with everyone you know. If the petition gets 5,000 or more signatures by October 22nd, the White House will respond to the petition.  Imagine the spin involved when the White House responds to a petition to repeal the wildly unpopular Obamacare.