Dispersed and Defeated – Occupation Philly Routed from Dilworth Plaza
Dilworth Plaza around 5 pm on 11/30/2011. Post Occupation Clean Up – Dilworth Plaza never looked so good. Looking forward to the dynamic redesign of this plaza which will include lots of green space along with a stunning modern redesign.

Many thanks to the skill and professionalism of the Philadelphia Police Department. You achieved the best possible outcome of this public nuisance problem otherwise known as Occupation Philly.
6ABC News online poll asking viewers if they have a favorable view of Occupation Philly and the results speak for themselves: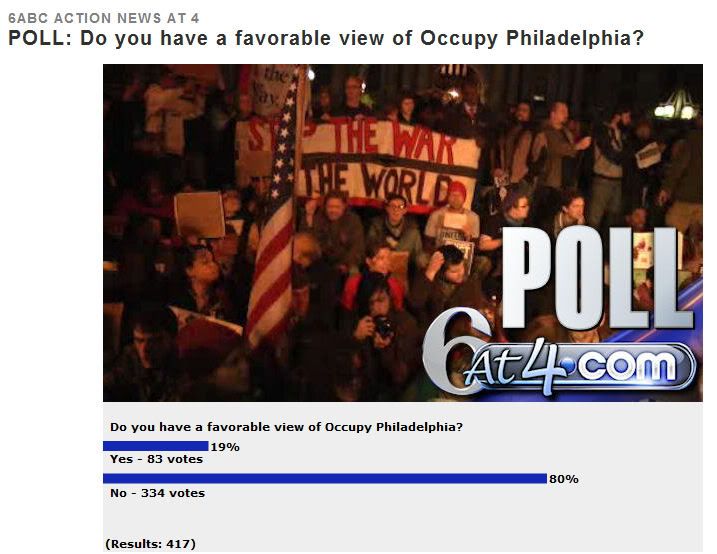 The Occupation Philly public temper tantrum will no longer be tolerated; the occupiers need to find a more constructive outlet to work out their fears AND find a way to pay for it themselves.