Help WAPO and NY Times read Former Governor Sarah Palin's Emails
Have a bit of spare time this weekend? Why not use the time to help out the MSM latest 'witch hunt' against Sarah Palin.
Yesterday, the Sate of Alaska released 24,000 pages of emails relating to Sarah Palin, in printed form. The MSM sent scores of people to Alaska to read over the emails and report their findings. In the age of instant digital sharing, this is a crowd sourcing project that everyone can participate in. I've discovered Britain's Guardian online site is scanning the emails and asking viewers to view the emails and report their findings.
Want to participate? Click HERE and have at it, my friends! I'll be updating the blog with my findings, let me know what you find as well by dropping a link to the email in the comment field.
When are the emails from Senator Obama to be released? I'll settle for college transcripts or email from the former Senator and failed Presidential candidate, Hilary Clinton. Can one FOIA request the emails?
What I've seen so far in the emails is the workings of talented leader and that she is a wonderful mother of  of a DS child.
Below the fold is one of my favorite emails I've read so far on the Guardian site. Thanks LuAnn for your kind words!
Fighting to lower Alaskans energy costs by eliminating a gas tax:
What transparency in government looks like -"I say we should err on the side of giving them more":
Something fishy with bloggers way back before she was tapped as McCain's running mate. Clearly, the DNC had a network of  home grown bloggers ready to use during the 2008 Presidential campaign: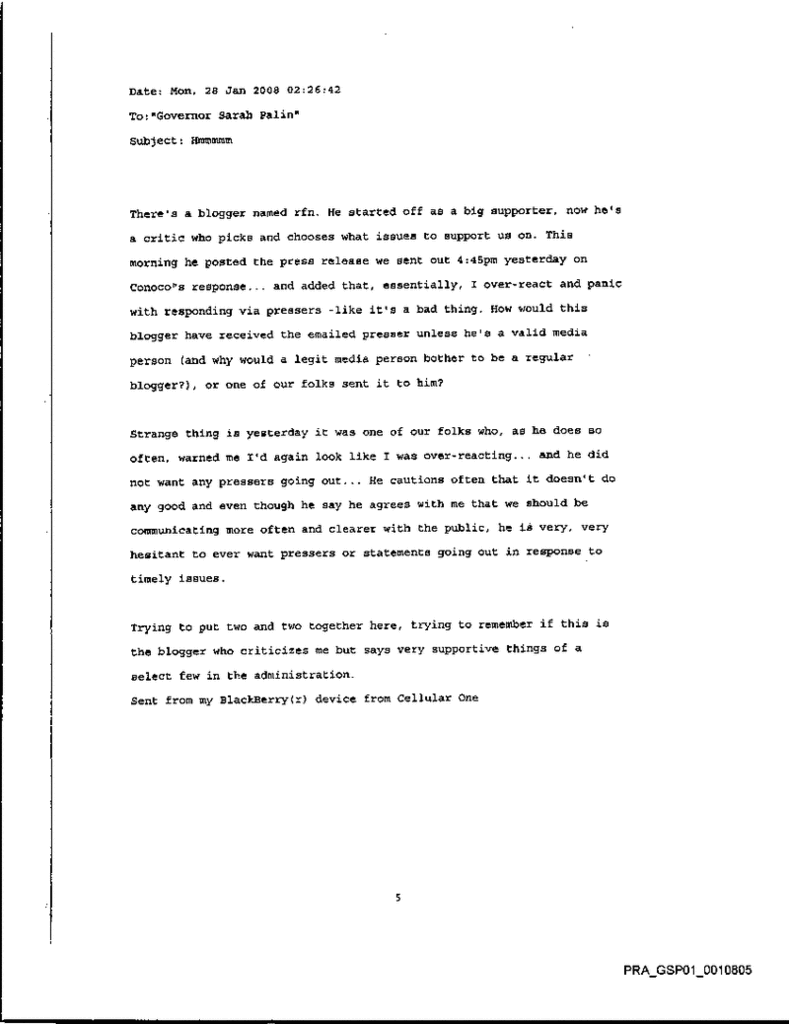 Happily, I wasn't the only one who voted for Sarah in 2008. This email to the Governor nails the frustration and disappointment of conservatives across the nation regarding the ineffective campaign being run by McCain.