Pro Border Control Congresswoman Attempted Assassination in Arizona
So tragic….
UPDATE: Changed the title of this post to 'Attempted Assassination'. Reports coming in are stating she is in critical condition.
UPDATE 2:  TPM is reporting a federal judge was among the victims of todays attack. No name released.
UPDATE 3: Fox News is reporting Congresswoman Giffords alive, in critical condition.
UPDATE 4:  Spokesperson for hospital treating Congresswoman Giffords 'very optimistic' of her recovery. The only death reported from hospital was that of a child.
UPDATE 5: Congresswoman on Daily Kos Target List (see screen cap below – as I'm sure it will be scrubbed)
UDDATE 6: Alleged shooter has a YouTube channel which lists Mein Kampf and The Communist Manifesto as books read.
UPDATE 7: Statement by the Governor of Arizona, Jan Brewer
UPDATE 8: So far no evidence of  military service for Jared Lee Loughtner
UPDATE 9: Friend says shooter a loner and left wing.
NPR: A gunman opened fire during a "Congress on Your Corner" event hosted by newly re-elected Congresswoman Gabrielle Giffords.
Congresswoman Giffords was married to former astronaut Mark Kelly and is the mother of two children. She is well known for her pro border control initiatives and opposition to the Obama's attempts to change the priorities of NASA.
My thoughts and prayers go out to Congresswoman Giffords family and to the families of the 6 additional victims.
This didn't take long – already the DU denizens are blaming Sarah Palin:

A comment that has been deleted from the NPR posting linked above:
Thanks, Michael S. for the HuffPo link to Palin's site. I went there and pulled up the list of ELECTED Democrats Palin literally targeted on a map of USA and found Rep. Giffords' name there, along with two other Arizona congresspeople. This MAY be what southern folk sometimes call the chickens coming home to roost.
And this lovely piece of tripe left on Gawker.com:
Kos Diarist: CongressWOMAN Gifford is 'Dead To Me'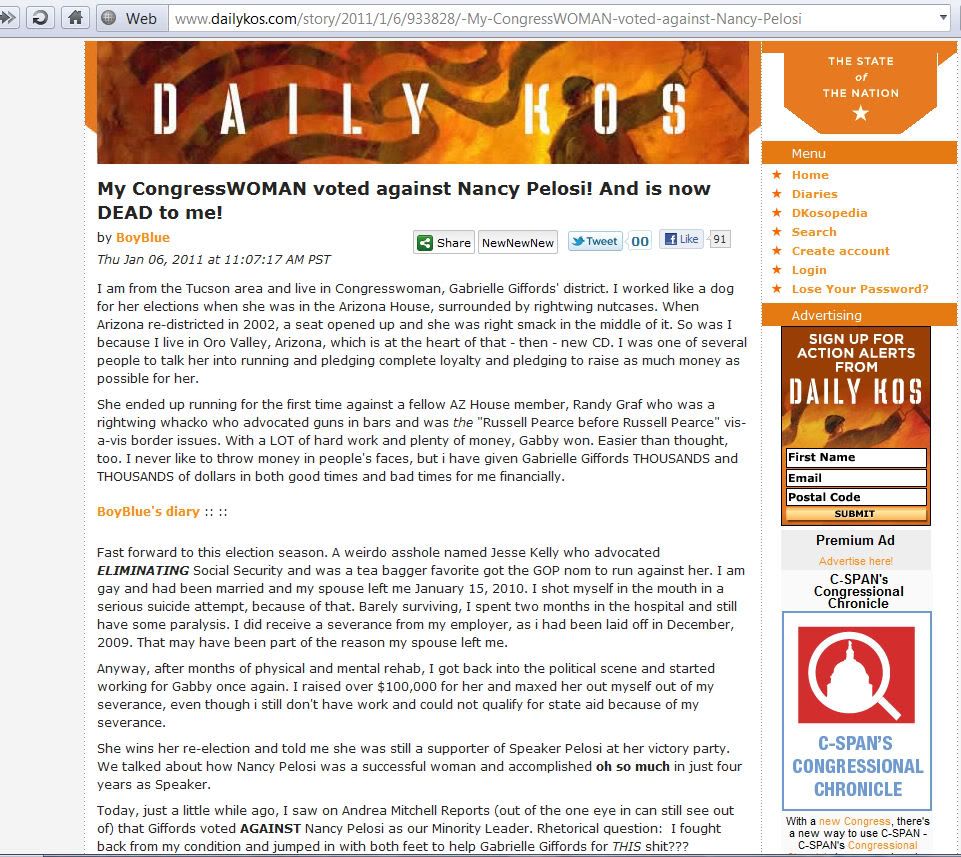 From the mouth of Kos: Congresswoman Gifford on Daily Kos 'Target' List: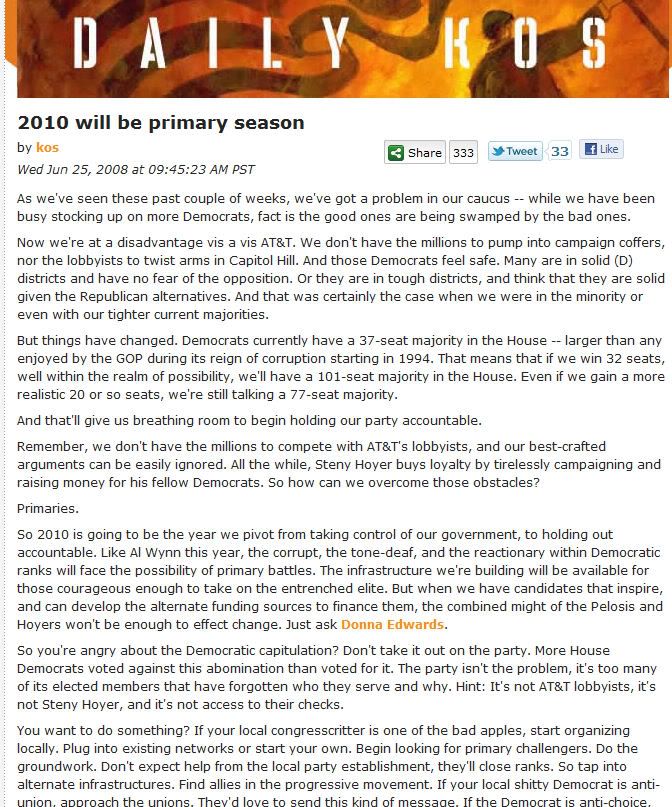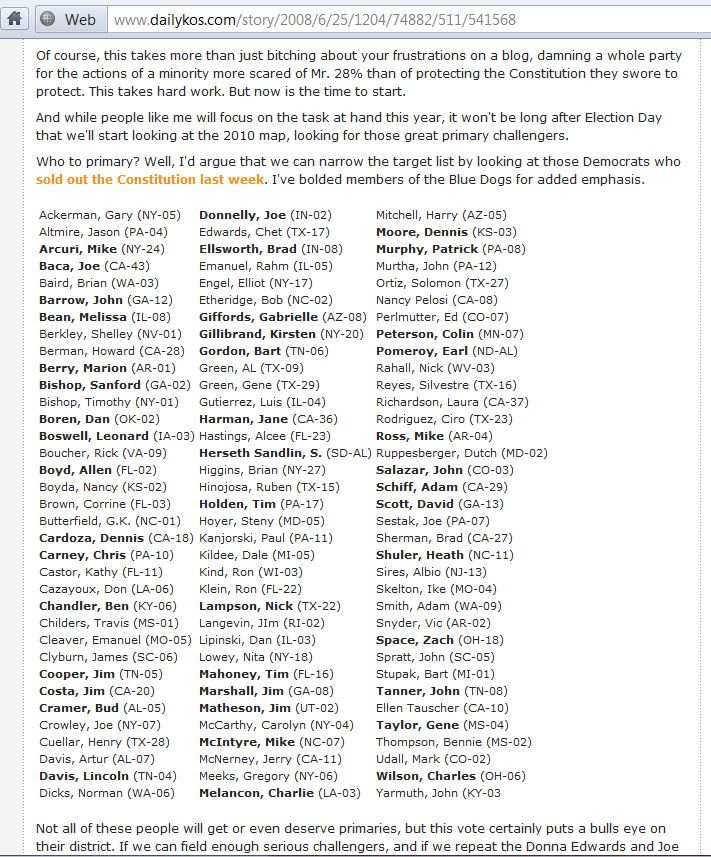 Shooter described by friend as "Liberal" and "Loner":